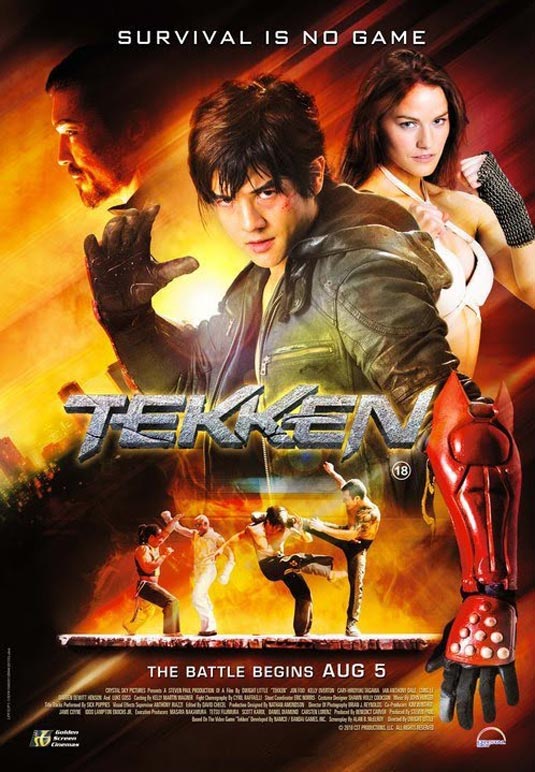 A futuristic martial arts action film based on the best-selling Namco video game that centers around Jin, a young man who vows revenge against his mother's death by infiltrating the great walls of TEKKEN, a new civilization run by six powerful corporations.
Jin manages to win one of the coveted wildcard positions in the Iron Fist tournament and is set to battle other representatives from other corporations - the winner affords its sponsoring corporation the distinction as the most powerful in the world
Salt
Evelyn A. Salt (Angelina Jolie) is a CIA officer that is identified by a defector as a Russian sleeper spy and is accused of plotting the assassination of the visiting Russian President. Her CIA superiors are quickly convinced that she is involved in an international conspiracy and make her the target of an intense hunt. Evelyn risks her own life and that of her husband to prove that someone else is the traitor.
.
Avatar: The Last Airbender
M. Night Shyamalan's latest is about Aang, a 10-year old successor to a long line of Avatars, who must put his childhood ways aside and stop the Fire Nation from enslaving the Water, Earth and Air nations.
lots of love, [Miss Eriqa]